It's a pain to decide, but it's free to ask.
Most of satisfied patients received consultation!
Cannot decide which treatment is right for me.
Do you have questions about the treatment?
Jivaka Beauty staff will get back to you within 24 hours.
Directly contact us via messengers you use!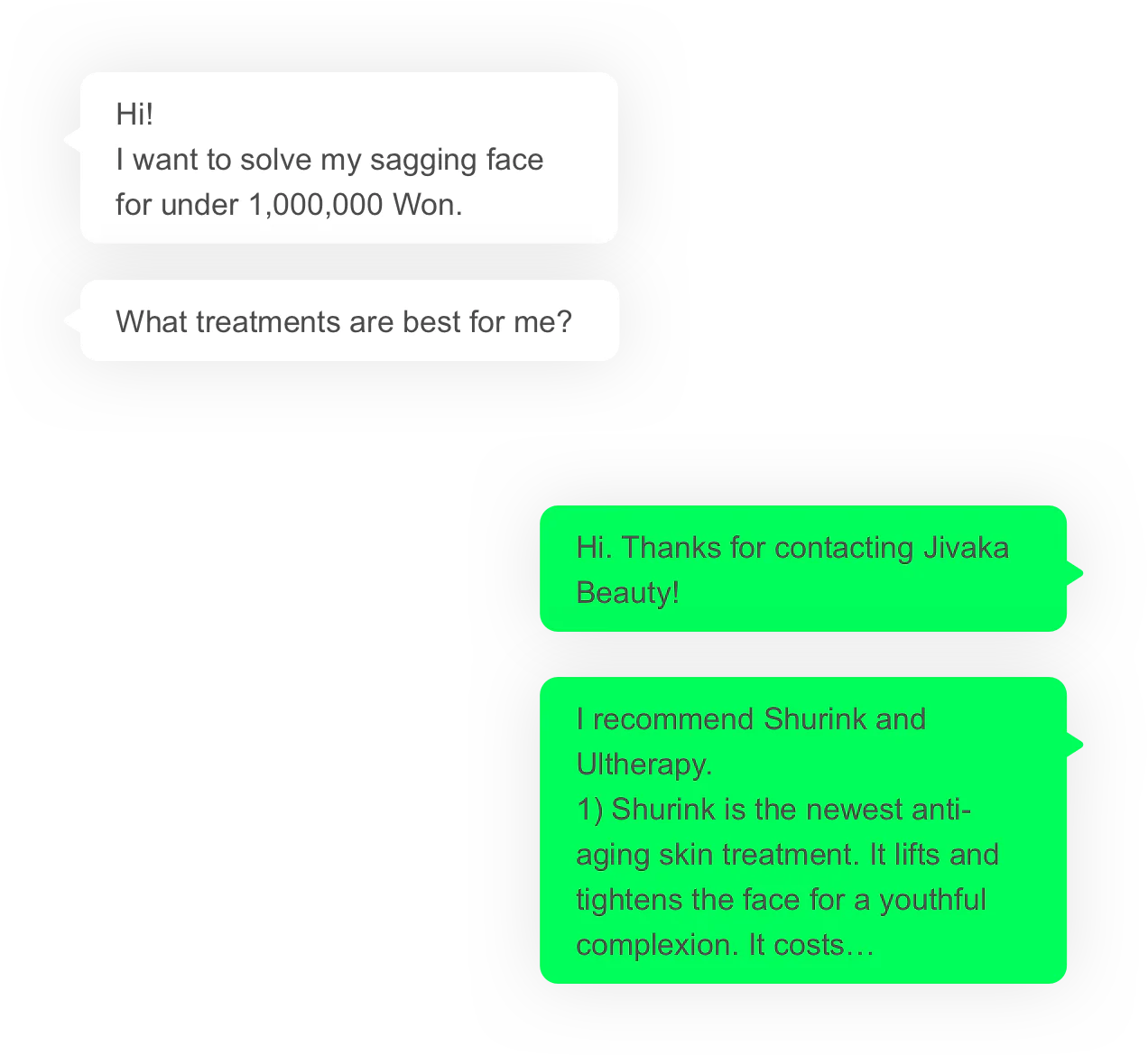 Leave a message and we will get back to you.
Please fill out all of the information in the reservation form.
If you do not fill out your phone number, communication and finalizing the reservation can be difficult.